PACIFIC Amusement Inc. is petitioned against the CNMI government, the Zoning Board and its chairman Diego C. Blanco in his official capacity over the enactment of Saipan Local Law 18-5 or the Saipan Adult Machine Business Zoning Law.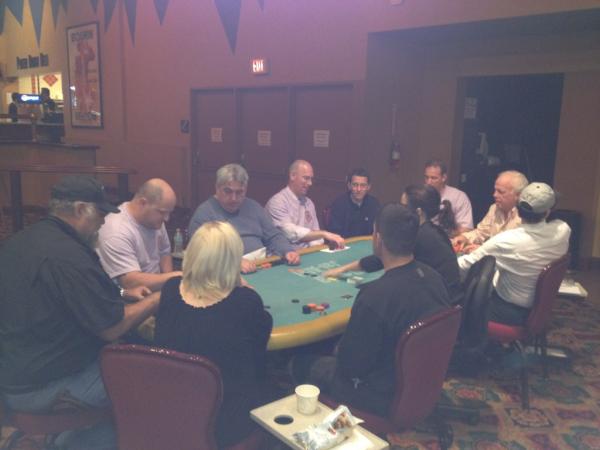 The law directs the relocation of poker arcades to designated commercial zoning districts and at least 200 feet away from churches, public and private schools, parks or playgrounds.
Pacific Amusement Inc. attorney Joseph Horey's client is "challenging the random and arbitrary way that poker rooms are allowed in some part of Garapan, but not in others. That isn't zoned, it's commercial gerrymandering."
According to the complaint filed in Superior Court, Pacific Amusement runs four poker rooms in Saipan: High Roller 1 located on Middle Road in Garapan; High Roller 3 in Koblerville; High Roller 5 on Beach Road in Garapan; and High Roller 7 on Middle Road in Gualo Rai.
High Rollers 1 and 3 are based in areas not authorized for adult gambling machines as provided in the zoning law. Yet the business licenses of High Rollers 1 and 3 were renewed by the Department of Finance for a one-year period ending Jan. 26, 2018, Horey said.
He added that the Zoning Board also stated that penalties will be assessed against the operators of adult gambling machine businesses operating in unauthorized zones on or after Oct. 25, 2017, even if these businesses still hold valid and unexpired business licenses.
Horey said when implementing a law to take effect four years after its enactment, there is no rational basis for requiring it to take effect during the term of an annual business license rather than at the expiration of such term.
He said there is no basis for prohibiting adult gambling machine businesses in the area where High Roller 1 is located while allowing it in the adjacent area as well as in the numerous hotels within High Roller 1's area.
"Poker is allowed in the north of Pacific Amusement's site (High Roller 1), and it is allowed in the south. It is allowed at multiple sites within the same block, including one right next door. But it isn't allowed at High Roller 1. Why not? There is no logical reason for excluding poker from a few pockets of the town, while allowing it everywhere else," Horey said.